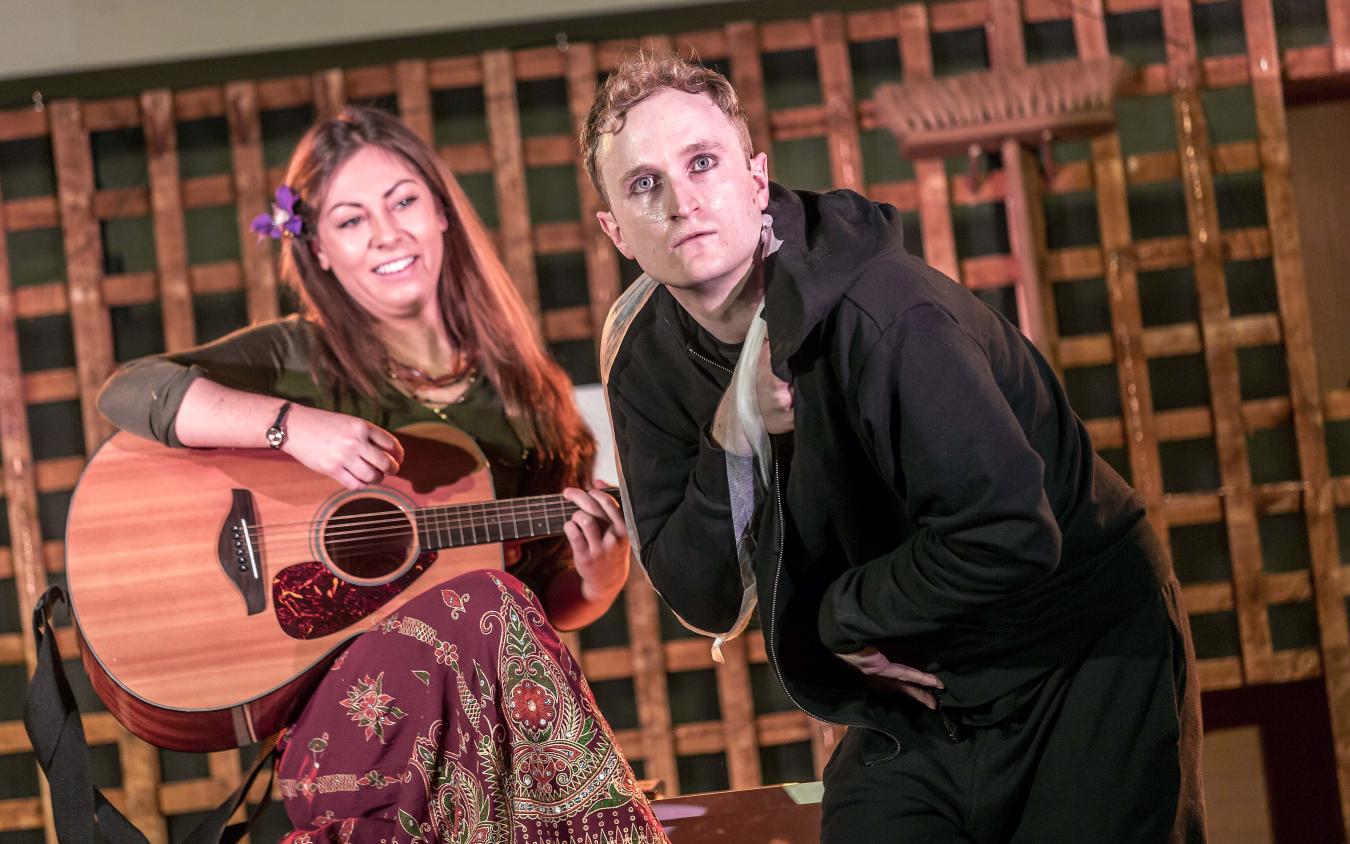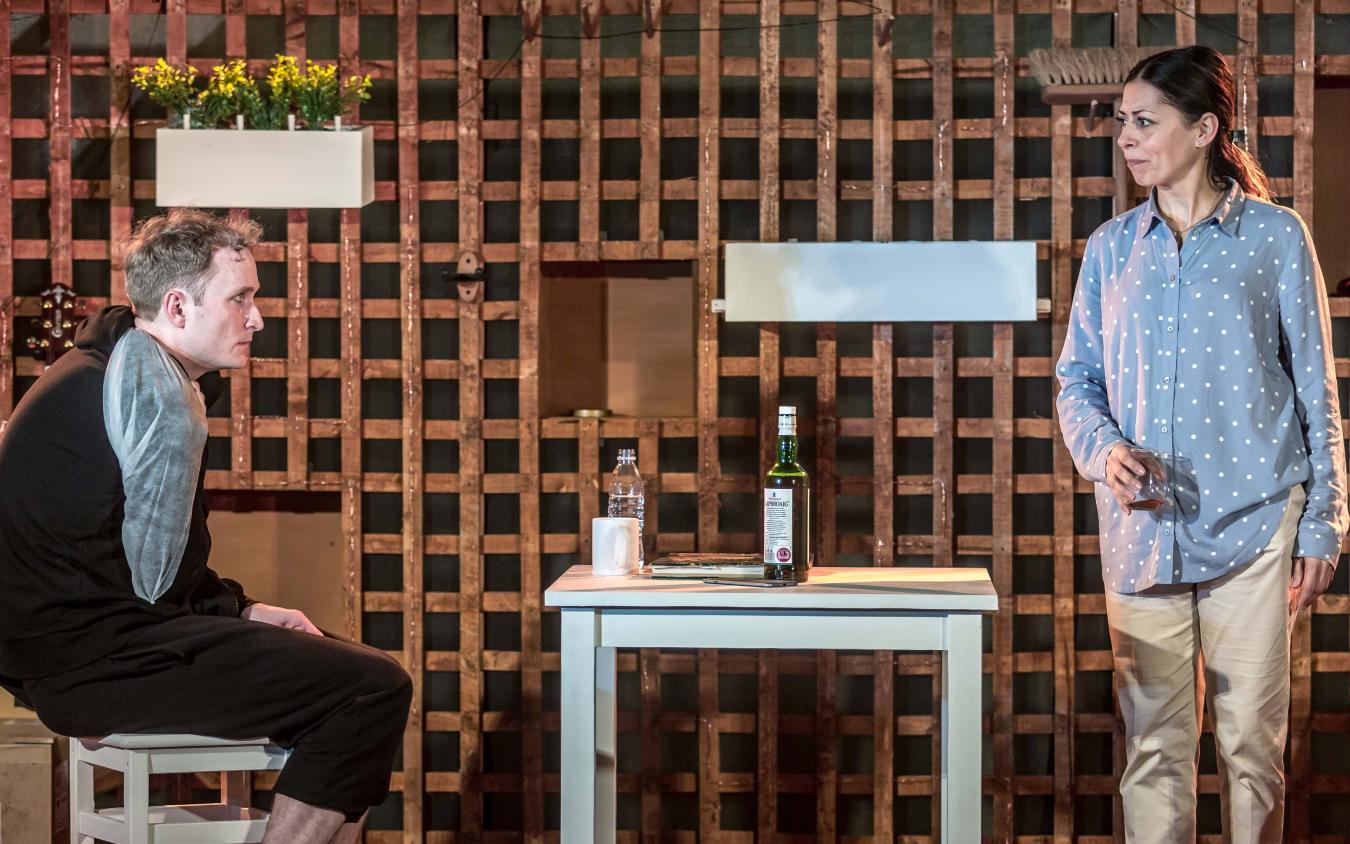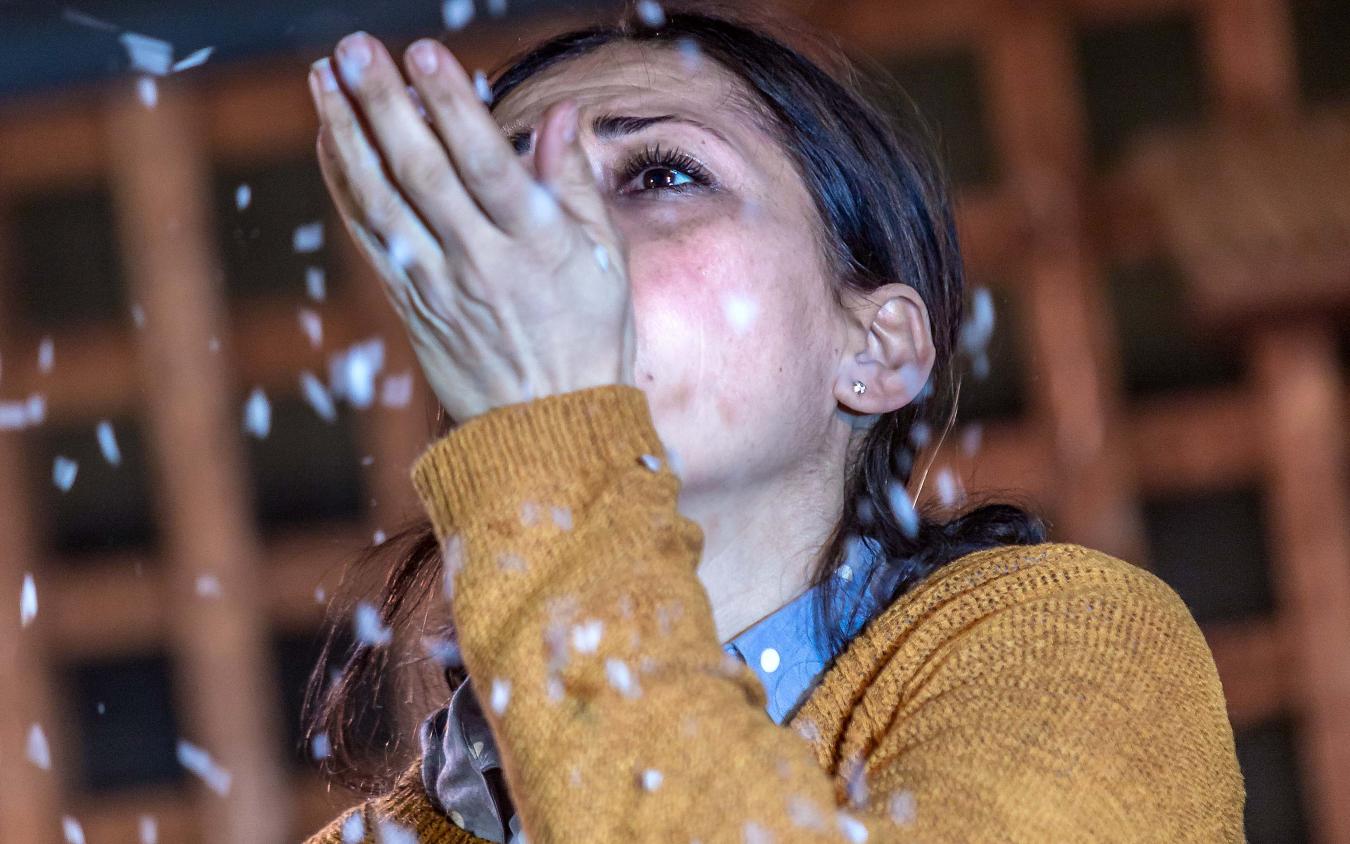 Alfie keeps hiding Beth's gardening gloves. She's got lots to do and it's just not funny anymore. Why won't he realise that gardening is helping her forget everything? Why can't he see she's still not over her divorce? Why can't he just be nice?
Based on a true story of a woman who struck up an unlikely friendship with a wounded crow, this new play featured live music, original songs, witty drama – and a crow called Alfie. A heart-warming story of friendship, healing and kindness from Hattie Naylor, Olivier Award nominee and adapter of Radio 4's The Diary of Samuel Pepys.
Two actors performed Beth and Alfie's unusual story, accompanied by live music composed especially for this play by Dom Coyote. A funny, moving and timeless story of our endless fascination with birds – especially clever, tricksy, knowing birds like Alfie.
Dates and locations
Date:
Location:
Tickets:
Info:

Pentabus Theatre

The Old School, Bromfield, Shropshire

Wednesday

8 Mar 2017 19:30

Pentabus Theatre

The Old School, Bromfield, Shropshire

Thursday

9 Mar 2017 19:30

All Stretton Village Hall

Heightington Village Hall

Bewdley, Worcestershire

Saturday

11 Mar 2017 19:30

Wyre Piddle Village Hall

Worcestershire

Thursday

16 Mar 2017 19:30

Hereford College of Arts

Hereford, Herefordshire

Neston Town Hall

Wirral, Cheshire

Saturday

18 Mar 2017 19:30

Gawsworth Village Hall

Macclesfield, Cheshire

Plumley Village Hall

Plumley, Cheshire

Wednesday

22 Mar 2017 19:30

Ketteringham Village Hall

Wymondham, Norfolk

Thursday

23 Mar 2017 19:30

Cley Marshes Visitor Centre

Cley next the Sea, Holt, Norfolk

Wortwell Community Centre

Wortwell, Norfolk

Saturday

25 Mar 2017 19:30

Freckenham Village Hall

Bury St Edmonds, Suffolk

Salisbury Playhouse

Wiltshire

Wednesday

12 Apr 2017 19:30

Trowbridge Arts

Trowbridge Town Hall, Wiltshire

Thursday

13 Apr 2017 19:30

Chilmark Reading Room

Salisbury, Wiltshire

Newton Tony Memorial Hall

Wiltshire

Saturday

15 Apr 2017 19:30

Somerford's Walter Powell Primary School

Chippenham, Wiltshire

Thursday

20 Apr 2017 19:30

West Anstey Village Hall

Devon

North Molton Victory Hall

Devon

Saturday

22 Apr 2017 19:30

Atherington Pavilion

Devon

Wednesday

26 Apr 2017 19:30

Heanor Baptist Church

Derbyshire

Thursday

27 Apr 2017 19:30

Terry O'Toole Theatre

North Hykeham, Lincolnshire

Thrumpton Village Hall

Thrumpton, Nottinghamshire

Saturday

29 Apr 2017 19:30

Clent Parish Hall

Stourbridge, Worcestershire

Leintwardine Village Hall

Leintwardine, Herefordshire
Click a marker for more info