Have you ever wondered what goes on behind the scenes in Changing Rooms? What's that fly-on-the-wall TV crew really like when they down tools and head for the pub? What'd happen if the designer walked out and had to be replaced at the last minute? What if the two couples decided to really destroy each other's home décor?
Lisa and Mike live next door to Kate and Ian in a sleepy Shropshire village. This weekend, the London film crew from TV's prime home makeover show, Ravishing Rooms, are about to descend.
Saucy behaviour and spicy language make this play unsuitable for under fourteens, and lots of fun for adults.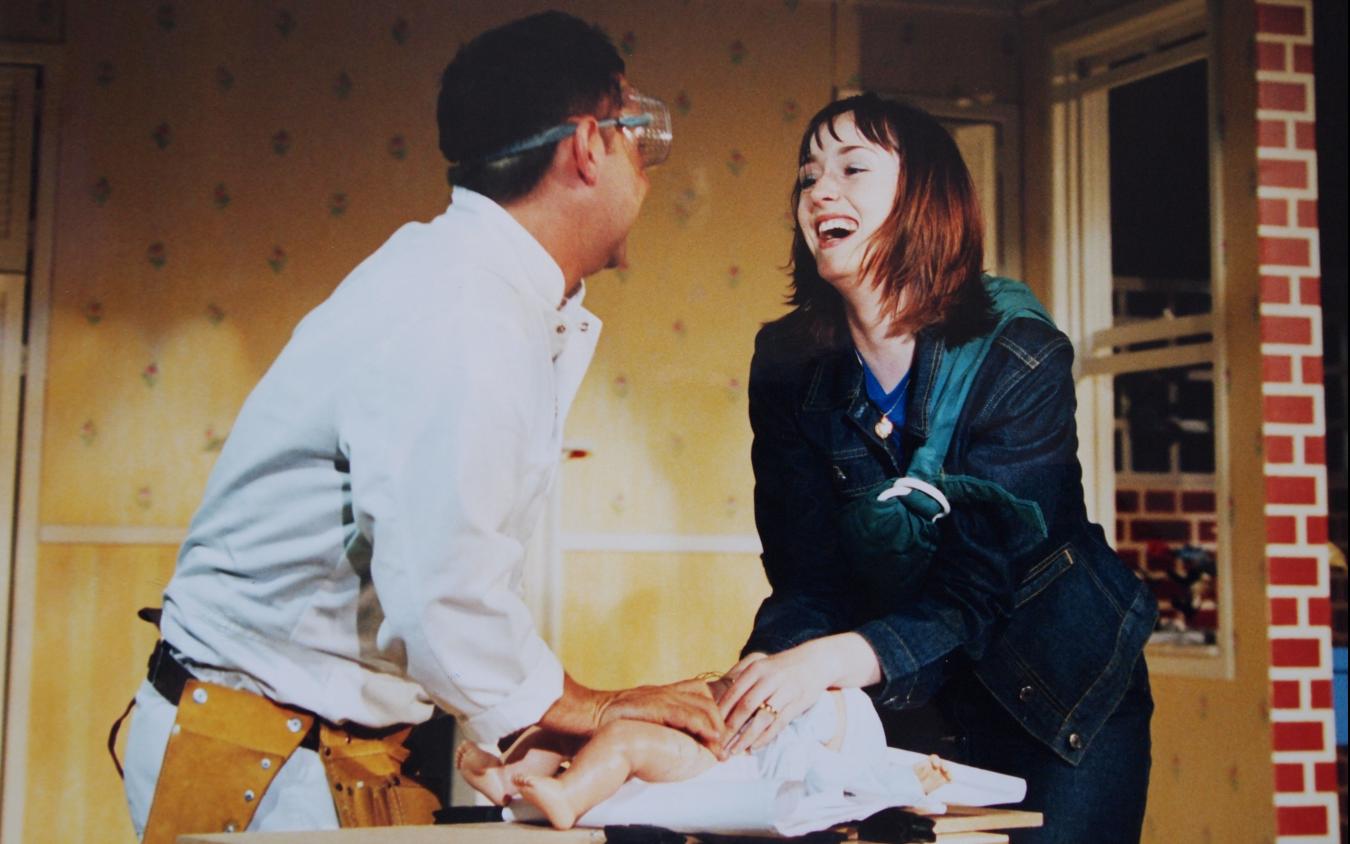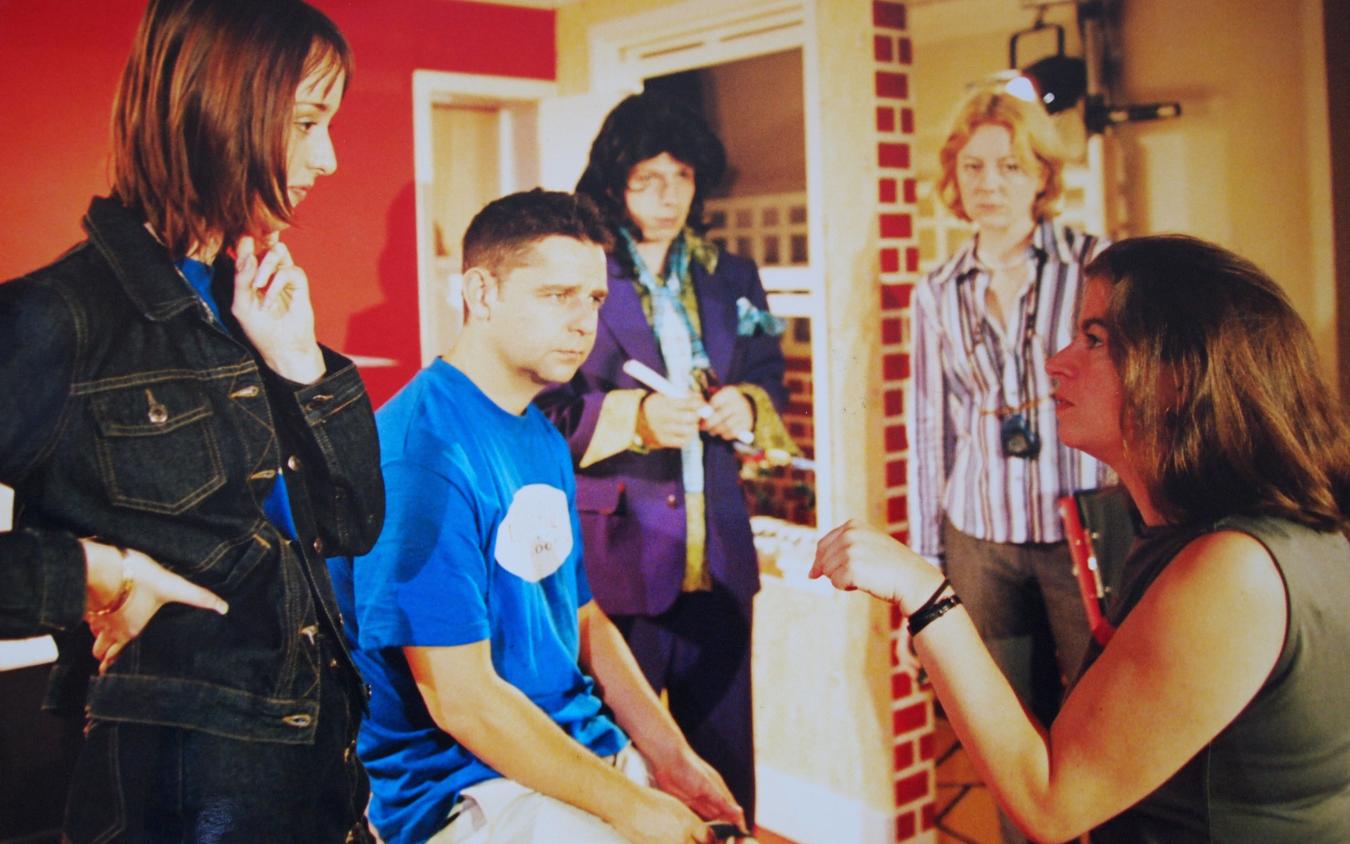 Dates and locations
Date:
Location:
Tickets:
Info:

Thursday

27 Sep 2001 19:30

Music Hall

Shrewsbury, Shropshire, SY1 1LH

Market Theatre

Ledbury, Herefordshire, HR8 2AQ

Wednesday

3 Oct 2001 19:30

Newhampton Arts Centre

Wolverhampton, WV1 4AN

Thursday

4 Oct 2001 19:30

Sutton cum Lound Village Hall

Retford, Nottinghamshire, DN22 8PT

Kneesall Village Hall

Newark, Nottinghamshire, NG22 0AE

Saturday

6 Oct 2001 19:30

Clarborough Village Hall



Retford, Nottinghamshire, DN22 9LN

Stretham Primary School



Stretham, Cambridgeshire, CB6 3JN

Wednesday

10 Oct 2001 19:30

Hinchingbrooke House Performing Arts Centre



Huntingdon Cambridgeshire, PE29 3BN

Thursday

11 Oct 2001 19:30

Linton Village Hall



Linton, Herefordshire, HR9 7RX

610 Community Centre Kingstanding

Birmingham, West Midlands, B44 9SH

Saturday

13 Oct 2001 19:30

Chelmarsh Village Hall



Bridgnorth, Shropshire, WV16 6BA

Tuesday

16 Oct 2001 19:30

Little Hereford Village Hall



Little Hereford, Shropshire, SY8 4LL

Thursday

18 Oct 2001 19:30

Brilley Village Hall



Brilley, Herefordshire, HR3 6JZ

Assembly Rooms Presteigne



Presteigne, Powys, LD8 2AD

Saturday

20 Oct 2001 19:30

Ludlow Assembly Rooms



Ludlow, Shropshire, SY8 1AZ

Wednesday

24 Oct 2001 19:30

Causeway Green Centre



Birmingham, B19 3JG

Thursday

25 Oct 2001 19:30

Hawkesbury Upton Village Hall



Hawkesbury Upton, Gloucestershire, GL9 1AU

Saturday

27 Oct 2001 19:30

Bridgnorth Leisure Centre



Bridgnorth, Shropshire, WV16 4ER

Tuesday

30 Oct 2001 19:30

Whitchurch Leisure Centre



Whitchurch, Shropshire, SY13 2BY

Wednesday

31 Oct 2001 19:30

Frodsham Community Centre



Frodsham, Cheshire, WA6 7QN

Thursday

1 Nov 2001 19:30

Mollington & Backford Village Hall

Mollington

Wednesday

2 Nov 2011 19:30

Bollington Arts Centre

Macclesfield

Thursday

3 Nov 2011 19:30

Wem Town Hall

Wem

Rhyn Park Arts Centre

Oswestry

Lion Ballroom

Leominster

Martley Village Hall

Worcester

Wednesday

9 Nov 2011 19:30

Abbotts Moreton Village Hall

Worcester

Thursday

10 Nov 2011 20:18

Peopleton Village Hall

Pershore

William Brookes School

Much Wenlock

Tuesday

15 Nov 2011 19:30

Bishop's Castle Community College

Bishop's Castle

Wednesday

16 Nov 2011 19:30

Colton Village Hall

Worcester

Thursday

17 Nov 2011 19:30

Bedworth Arts Centre

Coventry

Castle Bytham Village Hall

Lincolnshire

St Marys Church Hall

Lincolnshire

Tuesday

22 Nov 2011 19:30

Caistor Town Hall

Lincolnshire

Wednesday

23 Nov 2011 19:30

Broadbent Theatre Wickenby

Lincolnshire

Thursday

24 Nov 2011 19:30

Glentworth Village Hall

Lincolnshire

Wilberforce Hall Brighston

Isle of Wight

Tuesday

29 Nov 2011 19:30

Chale Primary School

Isle of Wight

Wednesday

30 Nov 2011 19:30

Wroxhall Community Centre

Isle of Wight
Click a marker for more info