Written by Lydia Adetunji and Frances Brett, walkers and theatre-goers from across the county and beyond donned boots, audio headsets (and anoraks!) and headed off to enjoy a walking adventure with stunning Shropshire views. Led by one of our amazing volunteers, they listened to stories about women working in the landscape, and enjoyed a visual art trail along the way.
It was the volunteers who made this show. Thank you to: Stephen Abbott, Mike Price, Yoko, John Yeales, Catherine Pybus, Mary Wells, Helen Vaughan, Rachel Buchanan, Emma Alston, Anne Yeales, Sal Tonge, Keith Pybus, Kat Preston and Paul Watts.  We salute you.    
This ground-breaking production enjoyed a sell-out success in September 2013. The audio theatre adventure was experienced by over 500 audience members and ran at at 97% capacity. Over 25% of all audiences were new not only to Pentabus but to theatre going in general.
Audience member Fiona Gomersall from Shropshire Wildlife Trust (and one of the original contributors for the interviews that inspired the show) described In This Place as "beautiful, evocative, haunting and wistful – and it's so great to see such an impressive range of ages and ethnicities in the audience.''
Look differently. Hear differently. Be In This Place.
A walking adventure in the Shropshire Hills
This project from acclaimed Pentabus Theatre offered a thrilling new way to explore the Shropshire Hills. Experienced through headphones whilst following a circular walk from the Bog Visitor Centre, the new play immersed audiences into a world of stories and events connected to the landscape, a compelling and inspiring experience about what shapes our relationship to where we are.
As walkers moved through landscapes ranging from open fields with vast skies, dappled woodland and stoney outcrops coloured with purple heather and winberries, they experienced the call of the curlew, the tinkle of tea cups and the clatter of horses' hooves as a soundscape backdrop to the narrative. The stories were brought to life by a cast of 12 professional actors (with Olivier and Carlton Hobbs winners amongst them).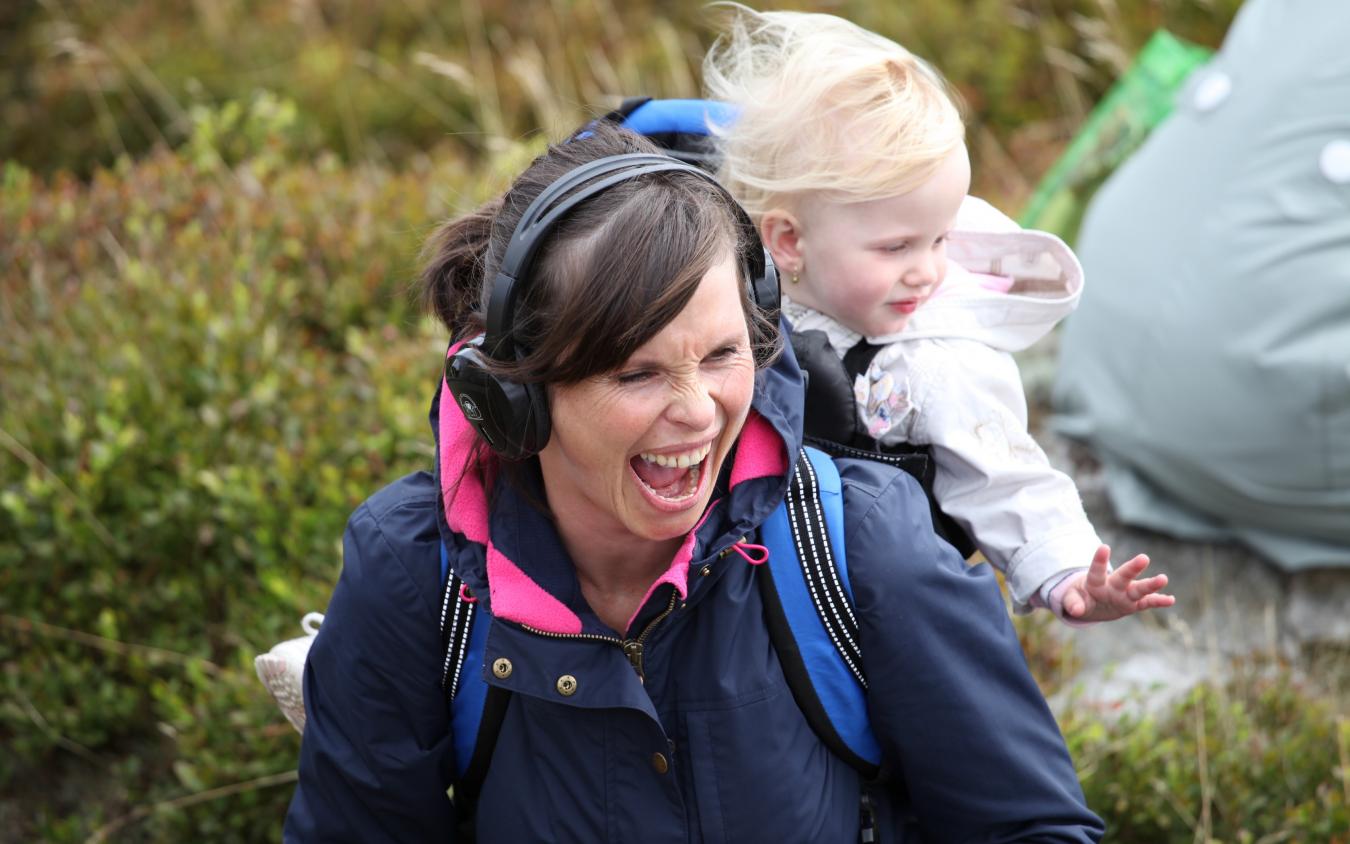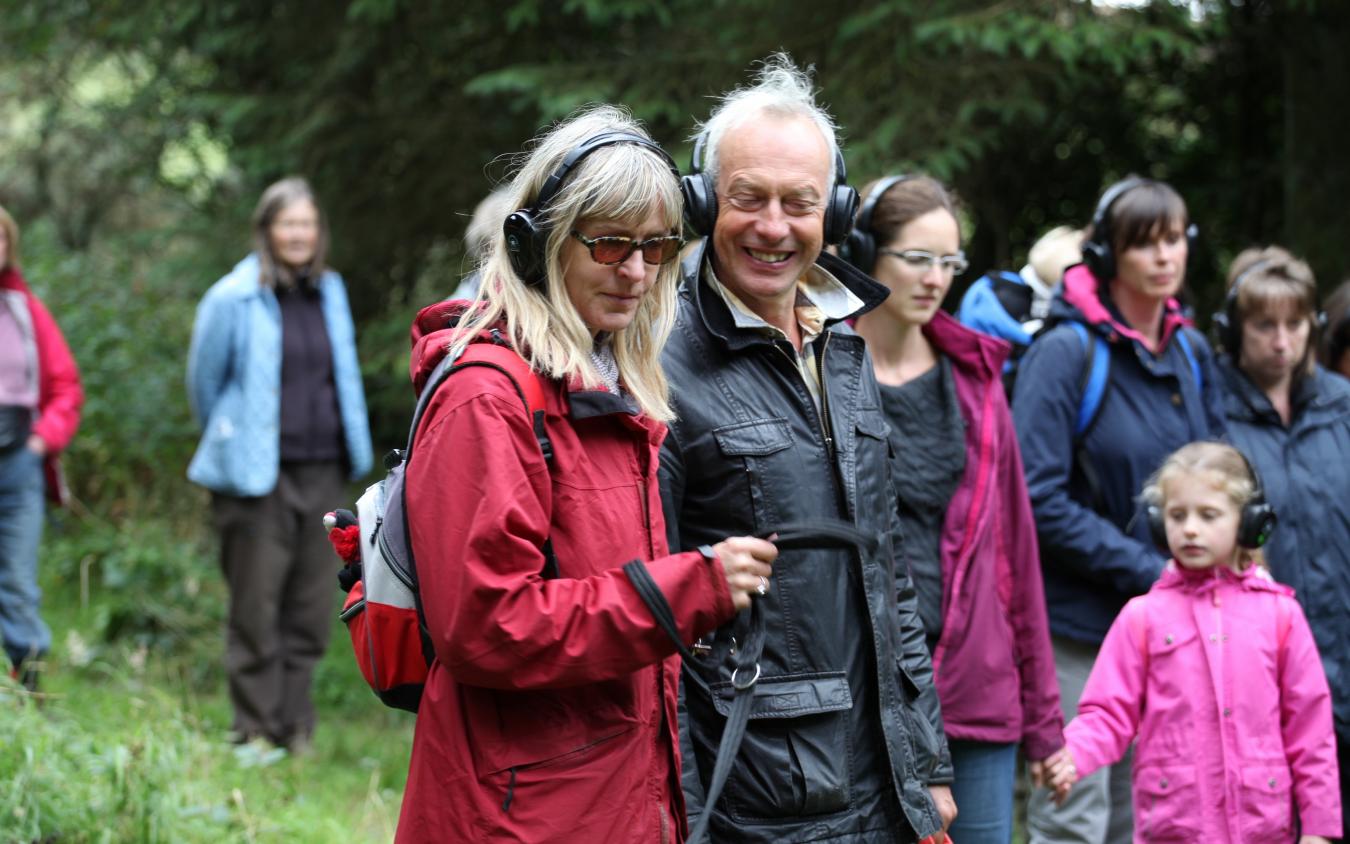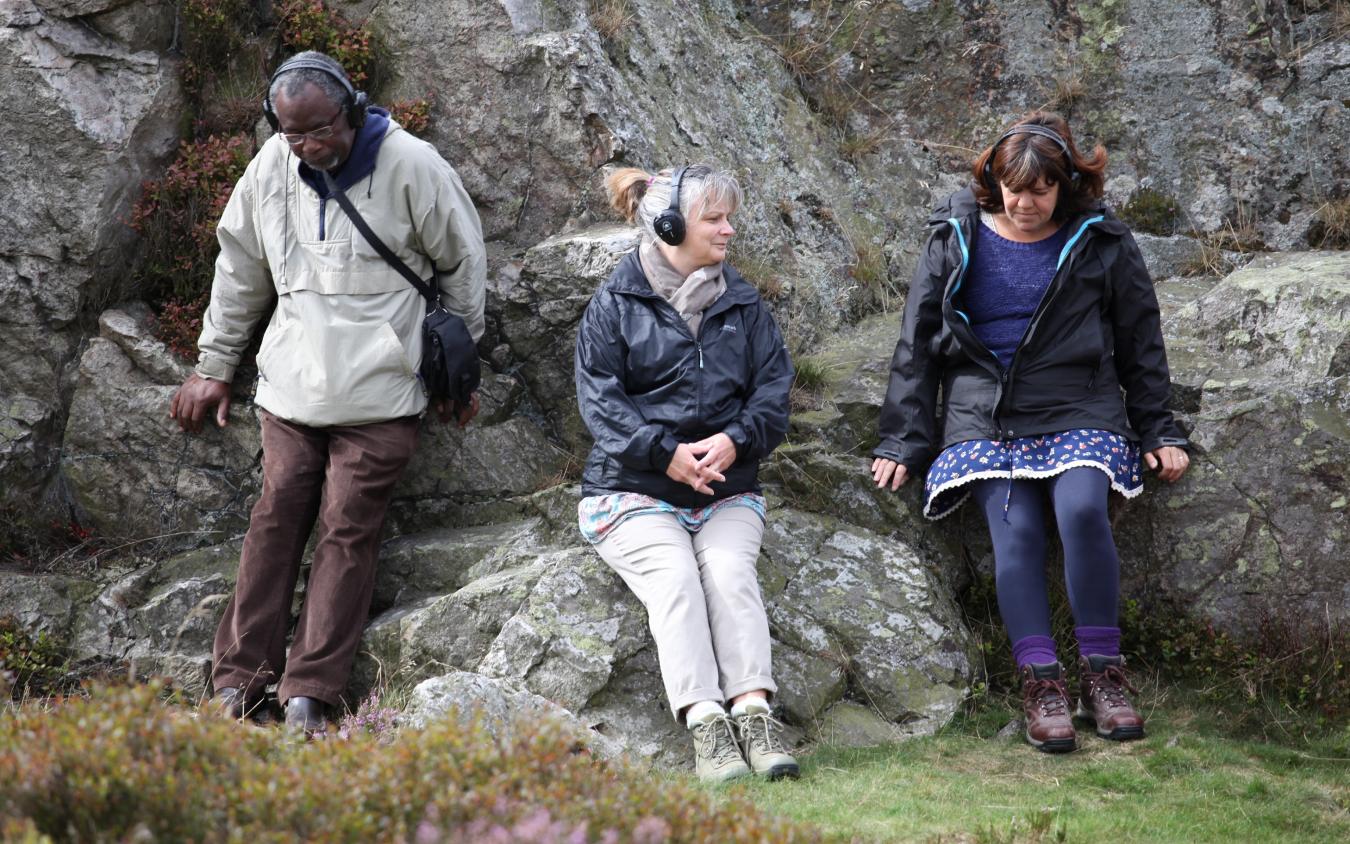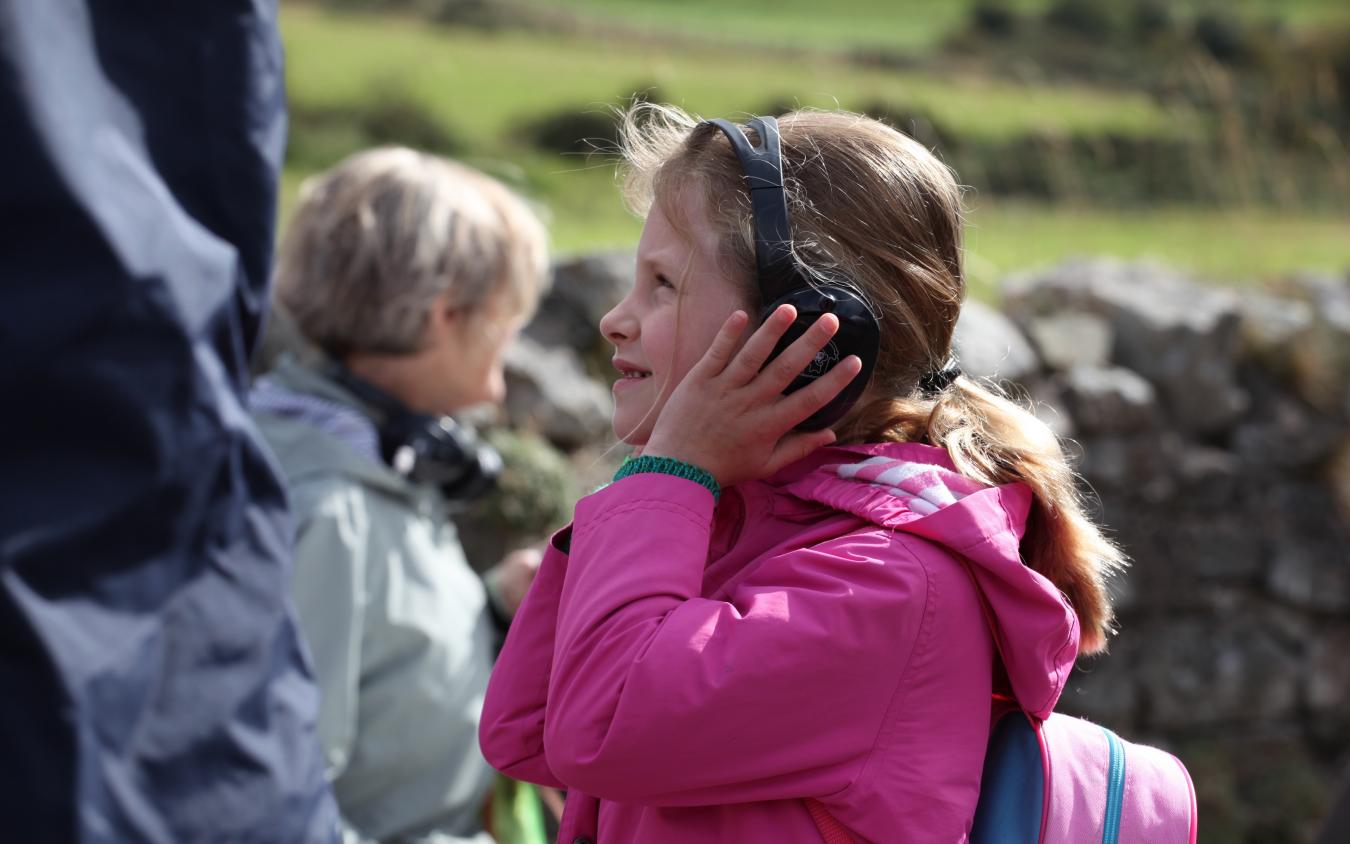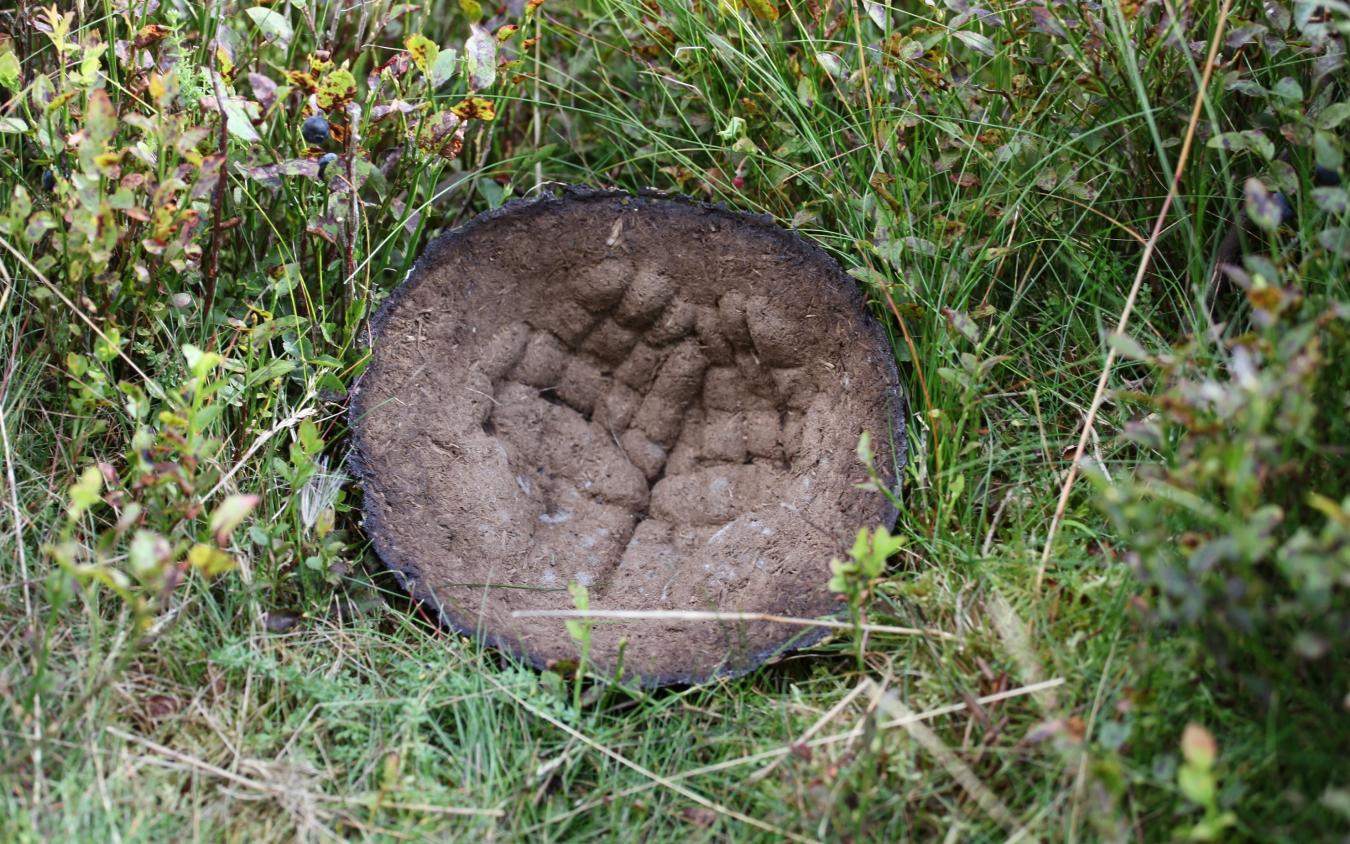 Dates and locations
Date:
Location:
Tickets:
Info:

The Bog Visitor Centre

The Bog, Stiperstones, Shrewsbury, Shropshire SY5 0NG
Click a marker for more info